Land Rover UK announced as new Vehicle Sponsor of Lendy Cowes Week
Land Rover UK announced as new Vehicle Sponsor of Lendy Cowes Week
Cowes Week Ltd, organiser of the prestigious sailing regatta and highlight of the British Sporting Summer, is delighted to announce an exciting new partnership as Land Rover UK joins the event as Official Vehicle Sponsor for 2018.
Land Rover UK will celebrate its partnership with Lendy Cowes Week 2018 with a series of coaching sessions with Sarah Ayton, double Olympic Sailing Gold Medallist, to bring on-the-water sailing experiences to youngsters to inspire the next generation of sailors. Land Rover UK will also provide opportunities for visitors to experience the off-road capabilities of its latest vehicles at the Land Rover Experience, situated in Cowes Yacht Haven.
Land Rover Ambassador, Sarah Ayton OBE said, "It's really important to me to help young people find their passion. To bring new inspiration to the next generation is an incredible privilege. There are so many exciting and rewarding careers in the sports industry and working with Land Rover and Lendy Cowes Week to broaden the horizons of so many children and young people is a great privilege."
Commenting on the partnership with Land Rover UK, CWL's Commercial & Marketing Director, Kate Johnson, said, "We're thrilled that Land Rover has taken the decision to join us at Lendy Cowes Week. Its support of sailing at the grassroots level will be really valuable to the event, and we know that the range will be extremely popular with the Lendy Cowes Week audience. Land Rover is celebrating its 70th birthday this year, while Cowes Week moves ever-closer to the 200th anniversary of its first royal regatta. Both brands are huge British icons, and their shared values and heritage make this a very special partnership."
Lendy Cowes Week 2018 takes place from the 4-11 August.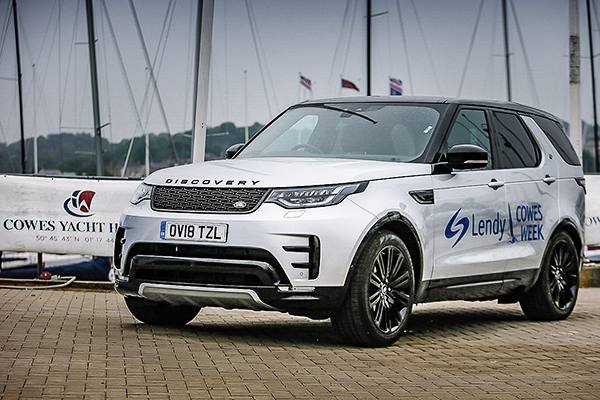 01/06/2018