Cowes Yacht Haven (Owned by Cowes Town Waterfront Trust) is the first Isle of Wight marina to be awarded one of the highest marina accreditations for outstanding customer services and facilities, the prestigious 5 Gold Anchor Award.
The Gold Anchor scheme, run by The Yacht Harbour Association (TYHA), rates marina quality of facilities, customer service and infrastructure, and earlier this year, Cowes Yacht Haven was subjected to a rigorous assessment with all elements of the marina and operations put under scrutiny.
Cowes Yacht Haven is a predominantly visitor marina and hosts a large fleet of dry sailed race boats which, operating from the boatyard, creates a continuous series of boat movements in the marina.  Most of the larger rallies and regattas bring their events here and enjoy Cowes Yacht Haven's gateway to all that Cowes town has to offer.
Cowes Yacht Haven was also awarded the THYA Clean Marina Award for "…doing all they can to ensure their operations do not pollute our coastal and inland waters..."  Another first for the Isle of Wight.
Managing Director, Daniel Jehan said: "The Cowes Yacht Haven team are very pleased to have been awarded the 5 gold anchors and significantly proud of the status of first "Clean Marina" on the Isle of Wight.  These accolades are a credit to the hard work put in by all staff and for this I thank them.
We see around tens of thousands of visiting boats in an average year, all who, in some way or another support Cowes businesses and the town as a whole.  Visiting crew members seek fun and entertainment in Cowes High Street and we are very proud to be a part of and support the vibrant Cowes high street and town".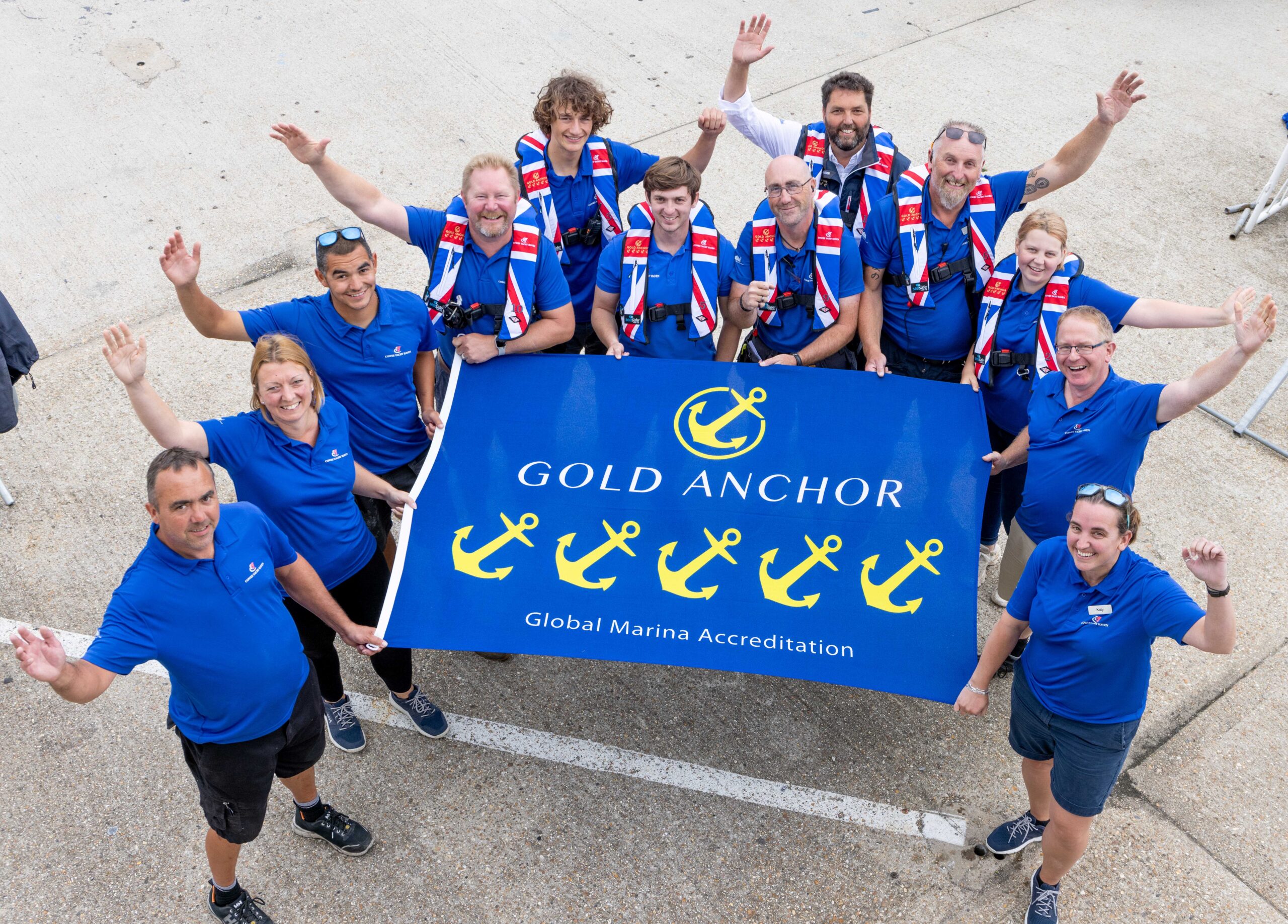 Pictured from Left:
Kevin / Anne-Marie / Luke / Gavin / Rufus / Callum / Simon / Daniel / Ian / Lauren / Chris / Katy.